Adhesive

Petroleum Resin provides good tackiness to the adhesive, could be used in adhesives & sealants of base polymers such as ethylene vinyl acetate (EVA), styrene block copolymer (SIS, SBS, SEBS), Amorphous-poly-alpha-olefin (APAO), metallocene (MPO) and natural rubber (NR) ect. And also can be used in solvent based adhesives.
* Recommended C5 & Modified C5 Resin Grades – Adhesive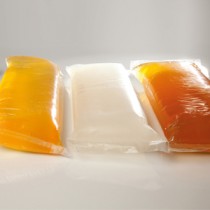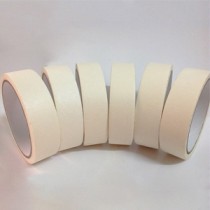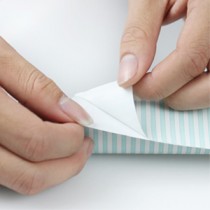 2, Application- Road Marking Paint

Road Marking Paint
C5 petroleum resin products is specially used in the production of thermoplastic road marking paint, with light color, anti-yellowing and good heat resistance performance.
Thermoplastic road marking paints in the required temperature range of typical construction, it has significant characteristics of fast drying, thick coating, good wear-resistant, long life service and outstanding reflection stability, and does not cause environment pollution.
This paint can be used to marking screeding type flat line, spray-type anti-slip lines, convex vibrating lines and extrusion bumped lines
3, Application- Paint & Coating

Paint & Coating
C9 Petroleum resin is used widely as a compounding materials to the vehicles of oily anti-corrosive coating, alkyd-based enamel and aluminium paint. The Petroleum Resin chemicals are greatly useful for the improvements in coating properties such as dryness, glossiness, hardness and resistance to acids, alkalis and water.
4, Application- Rubber

Rubber
Petroleum resin effects as a tackifier, good softening agent and reinforcing agent for the compounds of natural and synthetic rubber, in particular to Styrene Butadiene Rubber (SBR).
Performance:
Improve the green tack and lower Mooney viscosity of compounding;
Lower the hardness of compound after vulcanization, improve tensile and tear strength performance;
Help in more uniform and even distribution with fillers;
Improve rubber physical and mechanical properties such as tensile and wear strength, hardness.
5, Application- Printing Ink

Printing Ink
C9 Petroleum resin works as modifiers of offset ink, newspaper ink and letter press ect. Its high softening point can increase property of color difusion, fast drying, gloss and capable of producing highly brilliant printing.
6, Application- Glass Beads

Glass Beads
Glass Beads for road marking paint is burning with natural gas and raw material is plate glass
without CRT glass. It was used to improve the road marking line contrary reflection function. When
driving at night, the lamp shines on the marking line with glass bead in it, the ray of lamp is reflected
back parallel to make the driving safety at night.
7,Application- Other

Paint  b. Printing Ink  c. Rubber Compounding  d. Hot Melt EVA Based  e. Adhesive Solvent Base
Hot Melt SBS Base  g. Hot Melt NR Base  h. Asphalt  i. Casting  j. Drilling Mud